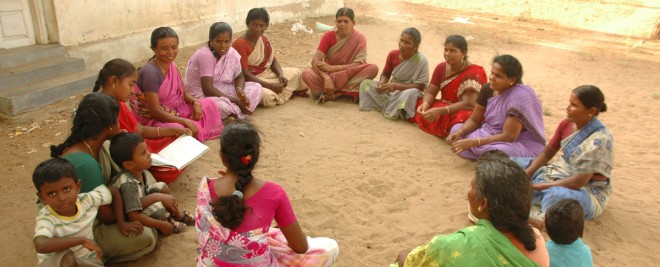 Villagers become the change makers
Women's self-help groups, farmer groups and youth groups act as community hubs. These networks produce the change makers who have the ability and vision to motivate their community into change.
The two most influential self-help groups are:
– women's self groups. There are 3,500 women's groups in 600 villages involving more than 50,000 women.
–  farmers groups. We help establish self-help groups in the remote rural communities, providing training and support for all kinds of farming. Food growing, animal husbandry and tree planting are the most common.
– other specialist groups for fisheries, health and education.
Community organisation is based upon the belief that people who face life in difficult circumstances are stronger when they are organised together and can shape their own destiny if given the opportunity to participate in a free, open and non-threatening environment.