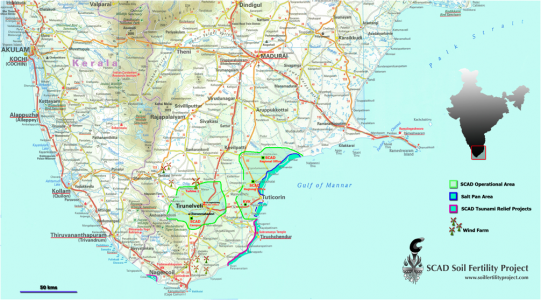 Where we work
We work with around 600 villages in the districts of Tirunelveli, Tuticorin and Kanyakumari in Tamil Nadu. The rural poor make up just under half the 70m population in this southern Indian state. The average wage is less than Rs.30, 000 ($600) per annum.
The region struggles with water shortages, poor soil and a lack of adequate provision for many of the basic health, educational and social support services taken for granted in developed nations.
Our work encourages villagers to tackle some of these issues head on by offering them training and support in community development.