#Project Spark – "Inspire & Ignite" was started by the District Collector of Tirunelveli, recently, for the educational, social and economic uplift of the children from the most backward sections of the society, like Narikuravars (gypsies), and prevent child marriages.
As a part of this project, children from disadvantaged sections of the society were motivated to spend a day with different professionals, like the District Collector, District Judge, Commissioner, Superintendent of Police and the like, in order to encourage them and ignite their minds. As such, our children from Gypsy School, Pettai, spent a day each with such eminent professionals, and 9th Feb 2017 was an unforgettable day for them when they were able to "Spend a Day with the SP" and understand about policing. They were delighted to spend the entire day understanding the challenges in the life of policemen. Special thanks to the S. P., Mr Arun, IPS, for hosting the children.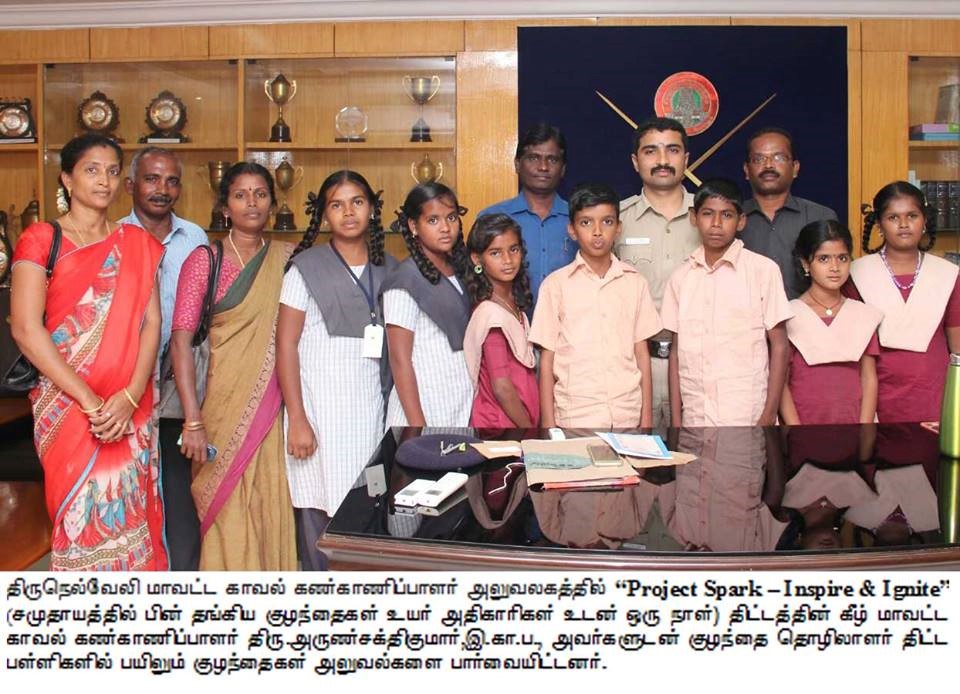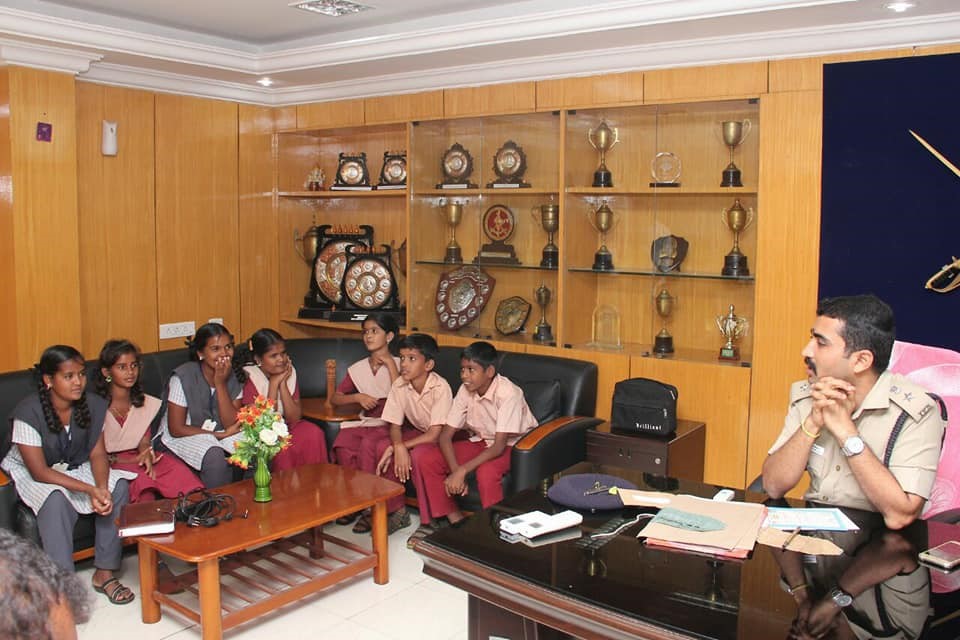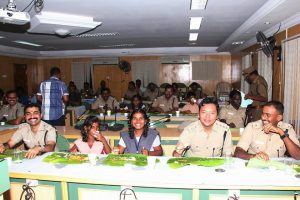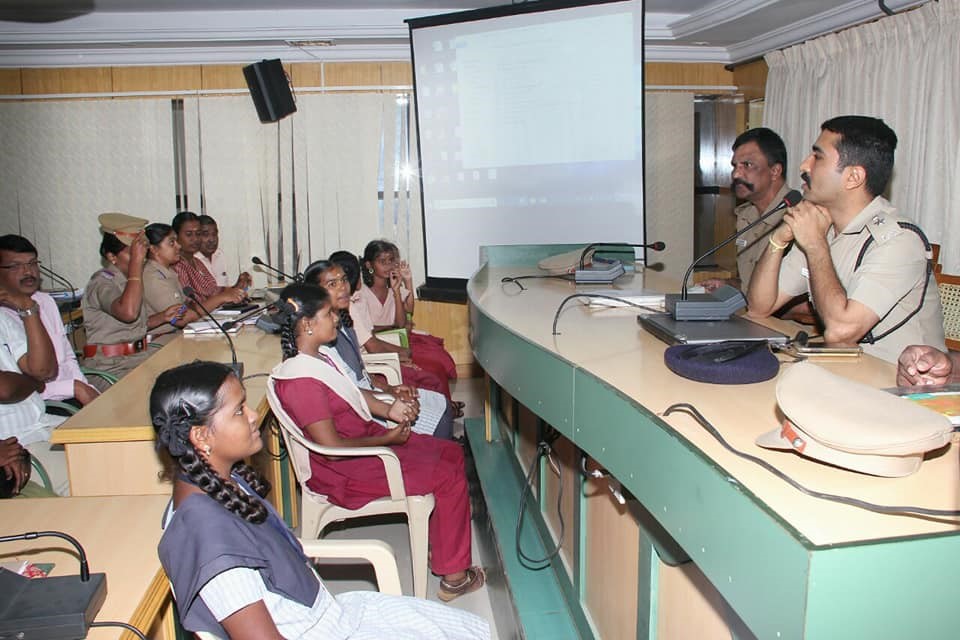 A DAY WITH THE JOINT COMMISSIONER IN GST&CE, TIRUNELVELI DISTRICT
As a part of the Project Spark, four children from the Gypsy School in Pettai spent a day each with professionals like the District Judge, District Collector and Superintendent of Police, Tirunelveli District. 9th March 2018 was their turn to "Spend a Day with the Joint Commissioner in GST&CE, Tirunelveli District" and Mr N. Naresh, JC, motivated the children on the importance of higher education, which was well received by them. As a token of encouragement, he gifted the children with books.


As a part of the Project Spark, the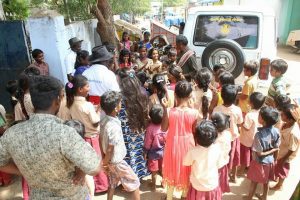 District Collector's office had invited Sakthi – A Narikuravar boy, who was nominated for International Children Peace Prize, for his role in motivating and enrolling Narikuravar children in schools.
Sakthi visited all the four Narikuravar colonies including the Gypsy school, Pettai, on 7th Feb 2018, and motivated the children and their parents on the importance of education and highlighted the perils of child marriage. Hats off to Sakthi and hoping that his charm rubs off on the children of our district, too.